The kayak skirt is an essential part of the kayaker's panoply, its sole purpose is to prevent water from entering your boat.
This provides greater comfort for the legs to protect them from splashing waves or rain, and makes eskimauting possible.

When choosing a kayak skirt model, it is important to take these parameters into account:
Chimney size: determined by your waist circumference
Coaming size: determined by the length and width of your coaming, in order to choose the most suitable size.
Neoprene or nylon skirt?
There are 2 main families of kayak skirts:
Neoprene kayak skirts
Nylon kayak skirts
All about Neoprene kayak skirts
Mainly used for whitewater kayaking (river, downhill, slalom, freestyle) and sea kayaking, the neoprene skirt's peripheral elastic stretches to adapt to the shape of the kayak's coaming, ensuring a perfect seal.
The elasticity of the chimney ensures a watertight seal with the person's chest.
Please note that these skirts, although elastic, are not universal, and you need to choose the right size for your coaming and waist size.
Excellent seal
Better fit to body shape
Warmer than a nylon skirt
Can keep you warm in summer
No universal model
More expensive than a nylon skirt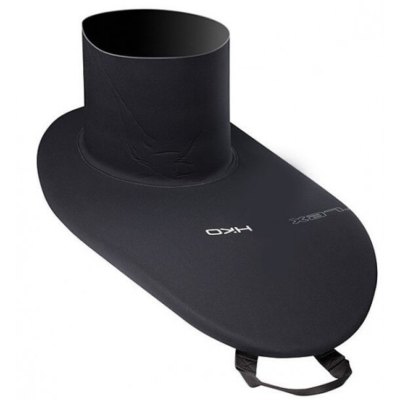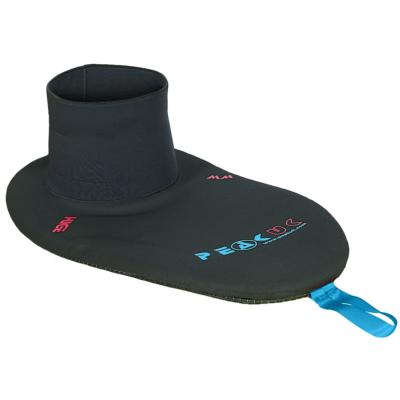 Standard skirt or reinforced skirt?
There are also so-called reinforced skirts, where neoprene is combined with other materials such as Aramid. Each brand generally has a reinforced version of its skirt.
These skirts are far more resistant to abrasion than standard skirts.
They often have a thicker elastic band to limit the risk of skipping, and are mainly used in river kayaking at an advanced level or for professional use.
Please note that, due to their construction, these skirts are stiffer and therefore more difficult to fit on the coaming than a standard version.
Advantages :
Better abrasion resistance
Less risk of skidding
Better aging
Disadvantage:
More difficult to fit on the coaming
All about Nylon kayak skirts
This category includes all skirts that are not made of neoprene.
These are skirts made from a coated, waterproof and breathable fabric (very often nylon).
Their bust and cockpit adjustment systems are usually made by an elastic cord, which means that there is usually only one skirt size for several boat models.
These are the skirts most commonly used in club paddling schools.
Some models feature straps to help hold the skirt in place and prevent water from pooling on it.

Advantages :
Adjustable
Mostly one size fits all
Price
More airy
Disadvantage :
Poorer sealing
Poorer ageing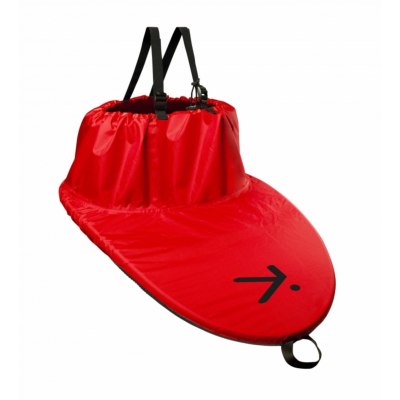 How to choose your kayak skirt size?
Most kayak equipment brands have adopted the same sizing system.
Nevertheless, refer to the size guide of the store or manufacturer.
For the chimney size, simply measure your waist with a ribbon.
For the coaming size, measure the length and width of your coaming.
If your coaming is between two sizes, keep in mind that the tighter the skirt, the better the seal.
Nevertheless, it will be more difficult to put on.
For whitewater from class 4 upwards, we recommend a tight skirt like the Peak Whitewater.
For your kayaking and canoeing equipment needs, you'll find safety vests, helmets and kayak paddles on our site.
We also offer an inflatable kayak rental service and pre-owned kayaks.